COMPLETELY DIGITAL.  DISCOVER A NEW WAY TO CONNECT.
INA PAACE Automechanika Mexico is expanding its reach by connecting on a virtual platform. Through state-of-the-art technology, the online event will seamlessly connect global manufacturers and a vast network of buyers in the automotive aftermarket.
DIGITAL MATCHMAKING. WHAT YOU CAN EXPECT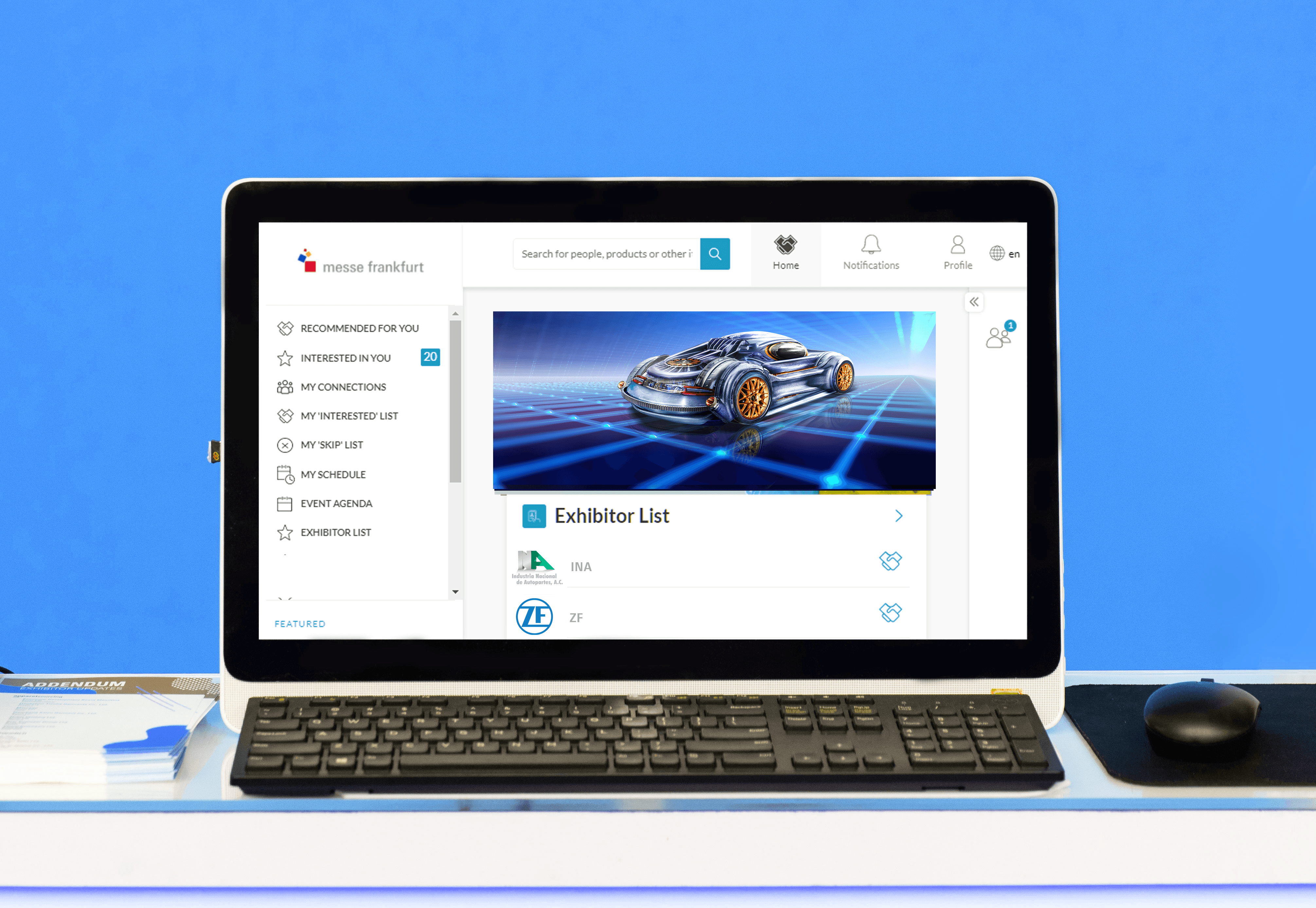 An advanced digital platform featuring AI Matchmaking, 1:1 Video Chats and more.
EXPLORE:
NEW INNOVATIONS. Constantly evolving, the automotive aftermarket is on display with a strong showing of leading companies and a host of the latest advancements in the market.

DYNAMIC EDUCATION. An unparalleled opportunity to learn, collaborate and train from the top automotive aftermarket companies, associations and industry leaders.

DIVERSE PRODUCT GROUPS. Uniquely positioned, here is where you will find the entire supply chain covered. From tires, tools and paint, to data management systems, electronics, diagnostics, alternative fuels and more.

GREATER OPPORTUNITIES. The 2021 digital edition of INA PAACE Automechanika will serve as a launch pad for reconnecting, business building and idea generation.

Virtual Edition Pre-Registration: $100 Pesos
Virtual Edition Onsite: $200 Pesos
"QuickJack is your business in a box and PAACE Automechanika Mexico City has provided the perfect opportunity for us to penetrate the Mexican market and reach key buyers from multiple sectors."
"This event has always offered us a great platform to showcase our products. The quality of buyers is excellent. We look forward to exhibiting each year knowing that something new and exciting is always being added."
Show Gallery